Whether big or small, all businesses rely on their procurement processes to save money and increase value by keeping their spending under control. But, if you still rely on manual workflows and paper-based processes, it might be time to consider a digital procurement solution that can help streamline, automate, and optimize your entire procurement process.
This is where Workday comes in. Specifically, the Workday Procurement module.
From requisition to payment, Workday Procurement provides a single system for the entire procure-to-pay process. This article will give you a primer on what you need to know about Workday Procurement, from an overview of some of its best features to results other businesses have seen from it.
Let's dive in!
Overview of Workday Procurement
Workday Procurement is more than merely a tool to purchase goods and services… It's a comprehensive spend management application that provides visibility over the procure-to-pay process.
Single System to Control Indirect Spend
With a single system to manage indirect spend, Workday's procurement solution allows you to access all of your suppliers, catalogs, and contracts in a single place. Connect to any supplier website or network to access a community of suppliers, just like that. The solution also allows you to create and submit requisitions, receipts, and issue purchase orders on any device.
End-to-End Procurement Functionality
With its commitment to keeping everything, including business process controls and user profiles, housed and controlled in a singular system, Workday Procurement provides more ways for you to streamline your procurement processes across your entire organization.
Consistency and knowing what to expect from your organizational processes is an important aspect in building and maintaining a successful business and staying on top of procurement issues. Workday Procurement supplies just that by keeping all your procurement data in one place and giving you up-to-date visibility into company insights and spending trends to help you stay on track.
Supplier Portal Experience
The Workday supplier portal makes it easier to drive collaboration and transactions. The portal allows suppliers to self-register through an external, company-branded website, keeping things consistent for your clients and customers. Suppliers can also load catalogs, create invoices, approve purchase orders, and maintain their own data, saving your team tons of time and energy.
Contract Accountability with Suppliers
Contractual agreements with suppliers are an important part of creating a successful procurement foundation for your organization.
Workday makes building and sharing contracts between your employees and your preferred suppliers easier by letting you create specific procurement policies, construct business processes to align with spending initiatives, and gain valuable information from a properly balanced contract schedule. Workday's Procurement system also allows for the automatic generation of invoices and POs to optimize your procure-to-pay process.
Comprehensive Visibility
Workday gives you complete insight into goods and services spend. With that visibility, it becomes far easier to identify spending trends that impact the bottom line, analyze spend, create real-time reports and dashboards, and configure spend policies and workflows for more control.
Global Organizational Control
Security permissions and controls are important in keeping your data safe and protected throughout your organization, especially if you're involved in global support and information exchange.
Specific approvals and rules for access and visibility can be created within your organization's Workday system, and, especially with self-service capabilities, your Workday users are able to check in on their own roles and permissions, no matter where they are in the world.
This, added to Workday's overall functionality for users, makes controlling a global organization and its procurement systems a lot simpler.
Insights and Data
Workday gives you access to data on Who, What, When, Where, and Why with every transaction. Knowing the answers to these questions will help you analyze and understand operational spend, giving you the tools you need to look for ways to optimize.
The solution also provides you with reporting known as "worktags" that provide more reporting capabilities over traditional procurement systems. Even more impressive, everything is done in real time.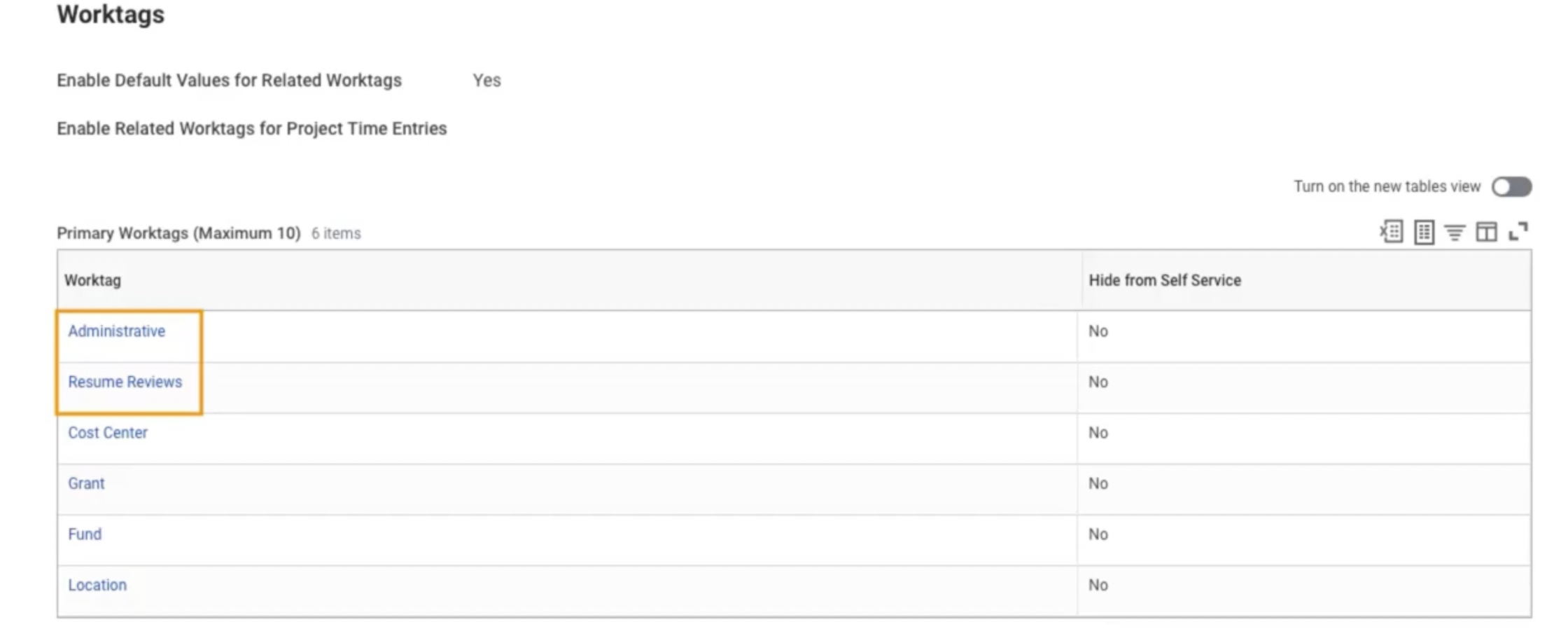 Benefits of Workday Procurement
Workday Procurement is a cloud-based tool, which means less maintenance, fewer costs, and increased security. Here are some of the other benefits customers experience when using the tool:
Modern interface for easy employee adoption
Consistent global spend controls
Multi-supplier punchout for streamlined purchase requisitions
Enhanced management spend reporting
Seamless procure-to-pay process
Stronger internal spend policies and enforcement
Cost savings through better insights
One system for all your indirect spend management needs
Create and manage supplier invoices
The Results
Unum, an insurance company in the US and UK, implemented Workday Procurement to replace a home-grown system. With Workday, the company has improved its control and visibility of their indirect spend, including insight into who and what was purchased—without having to ask its IT department. Unum has experienced an 86% reduction in requisition to purchase order cycle time and a 38% improvement in on-time payments.
According to Workday, the procurement solution also helped Broward College increase return-on-investment by 189% and helped them see a 50% reduction in questionable spend. Shelter Insurance saw a $650,000 annual reduction in out-of-policy spend.
Getting Started with Workday Procurement
The numbers speak for themselves…Workday Procurement can improve your organization's spend and increase performance. But wait, there's more! Workday also provides financial management and human resources in one system.
And, when Workday Procurement is used in combination with Workday Financial Management and Workday Human Capital Management, you'll have consistent processes, data, and security policies across your organization, improving overall efficiency and control.
How Can We Help You?
Surety Systems has a senior-level Workday consulting team that can help you evaluate the Workday solutions and implement the tools best suited for your business needs.
Not sure how our Workday consultants would fit in with your team? We've included an example profile of one of our top Workday Procurement consultants to give you a better idea of what to expect.
Surety Senior Procurement Consultant
5 years of Workday experience
Has experience with both full life cycle deployments and post-production
Specializes in areas of Procurement, Banking and Settlement, Expenses, Supplier Accounts and Business Assets
Workday certified in Procure to Pay, Expenses, Banking and Settlement, Pay to Report, and Business Assets
Contact us today to get started.